Concierge - Summer Activities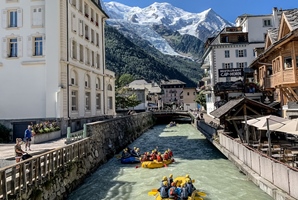 Watersports
Enjoy a thrilling water-based adventure on the river Arve. We can help you organise activities such as White Water Rafting, Canyoning, Hydrospeeding and Canoe-Rafting.
---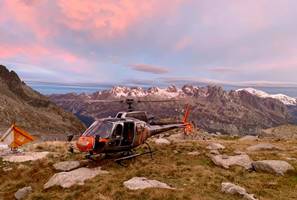 Helicopter Flights
Take a panoramic helicopter flight over the Mont Blanc Massif and see the Chamonix Valley from the air. There are a number of different itineraries to choose from, including a flight around Mont Blanc (Europe's tallest mountain) itself.
---
---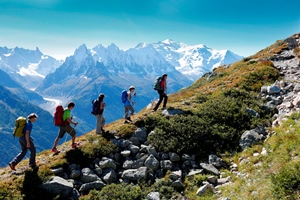 Walking & Hiking
Explore the Chamonix Valley on foot for the ultimate get-away-from-it-all experience. Perhaps you would also like to spend a night in the mountains under the stars in one of the refuges?
---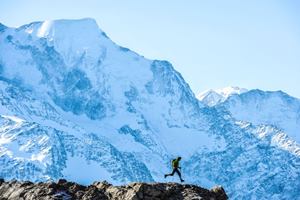 Trail Running
Welcome to the trail running capital of the world. Explore the incredible trails that the Chamonix Valley has to offer and watch some of the famous ultra marathon events.
---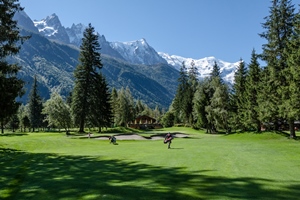 Golf
Chamonix's 18 hole golf course is renowned for being one of the world's most beautiful; the greens are overlooked by towering mountains, snow-capped peaks and fringed with cool shady pine forests.
---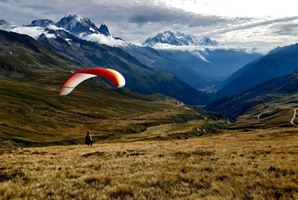 Paragliding
Take to the air and soar over Chamonix's towering peaks. A tandem Paragliding flight is a fantastic way to get a birds-eye view of the valley and take in its majestic scenery. If you are a bit of a thrill seeker, the pilot can do tricks!
---
---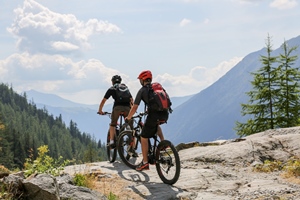 Mountain Biking
Chamonix has over 20 official marked Mountain Biking trails of varying difficulty. Experience the best trails, whether you're a novice or pro, with a local bike guide.
---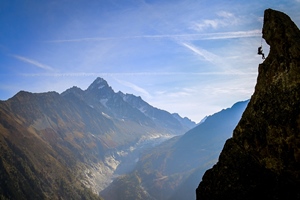 Climbing
Experience for yourself why so many climbers from all over the world flock to Chamonix, a centre for climbing. Hire a guide and tackle some of the famous routes. You can also try one of the many local via ferrata routes, using iron ladders, walkways and foot holds attached to the cliffs.
---
---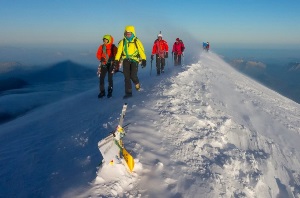 Mont Blanc & Mountaineering
Chamonix is the home of mountaineering. Here you can discover towering peaks, jagged ridges, snowy glaciers and even challenge yourself to climb Mont Blanc, all with a qualified & experienced mountain guide.