Chamonix - Eating Out
Discover the best restaurants, bars, cafes and pâtisseries in Chamonix
Restaurants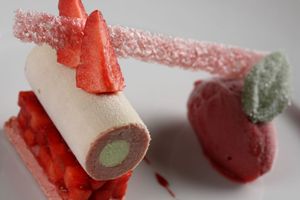 The Albert Premier is a popular fine dining restaurant and is the only Michelin starred restaurant in the valley. Run by the chef Damien Leveau who advocates simplicity in his cuisine, the menu showcases regional produce and is heavily influenced by the seasons. Perfect for special occasions and for those who enjoy culinary creativity.
---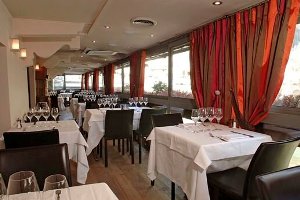 A traditional French restaurant and firm favourite with locals and regular visitors. It features a charming terrace overlooking the Arve river, giving the restaurant its Atmosphere. Offers reasonably priced set menus as well as à la carte dishes, all to a very high standard. There is also a large wine cellar (300 labels) to satisfy everyone's tastes.
---
---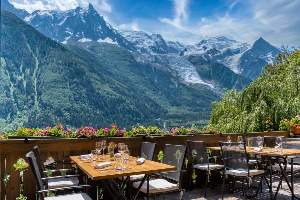 A wonderful restaurant for foodies and offers spectacular elevated views over Chamonix & Mont Blanc. A 10-minute walk from the centre, the Auberge provides a tranquil setting ideal for romantic meals. Head chef, Emmanuel Renaut, has 3 Michelin stars and is holder of the prestigious title 'Meilleur Ouvrier de France' so you can expect exceptional cuisine. Added to all this is 1st class service by friendly staff.
---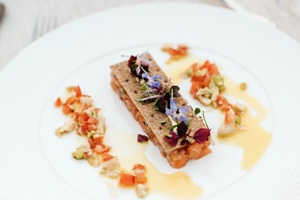 Popular as a wedding venue as well as a restaurant, the Cabane des Praz boasts a breathtaking backdrop. The chalet style interior offers a charming and cosy retreat in winter and in summer, the restaurant has two outdoor terraces facing Mont Blanc and Flegere where you can take-in the views. The menu includes all the French favorites and the dishes are as elegant as they are delicious.
---
---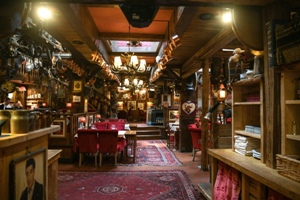 La Calèche - The full Savoyard Experience
If you are looking to have an authentic Savoyarde meal, packed with mountain atmosphere, look no further than La Calèche. This charming restaurant specialises in Savoyarde dishes including Fondue, Raclette, Tartiflette and La Pierre Chaude. You will certainly get your cheese fix here! Portions are generous and the quality is excellent, the best place to sample the local cuisine.
---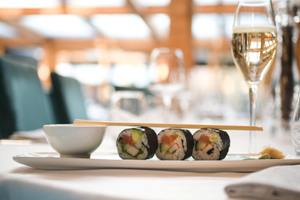 Le Caphorn - Seafood & Modern French Cuisine
On the renowned Rue des Moulins, Le Caphorn has an excellent reputation for offering quality dishes in a refined chalet atmosphere. The varied menu offers seafood classics & sushi as well as modern French cuisine with an Asian influence. The atmosphere can get lively later on as there is a separate bar, Les Caves, downstairs. Recommended for celebrations with friends.
---
---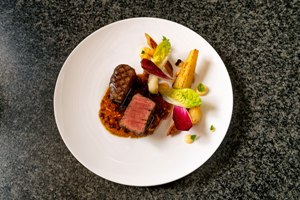 This smart restaurant is part of the Hotel Le Morgane, just along from the Aiguille du Midi. The atmosphere is sophisticated and the service is pronounced. The menu combines local Italian and French produce to offer rich and appealing flavours to satisfy you after a day on the mountain.. Le Comptoir des Alpes is ideal for a tranquil intimate dinner for two.
---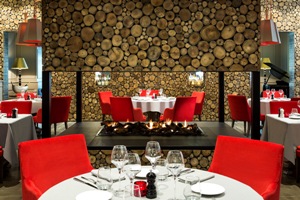 Le Matafan - Michelin Starred chef
Based within the 5* Hotel Mont-Blanc, this gastronomic restaurant has a chic yet relaxed atmosphere. The food here is excellent and their presentation is spot on; it is not hard to see why the chef, Mickey Bourdillat, earned a Michelin star. The Matafan is a favourite for its central location and lunch menu, which offers great value for money.
---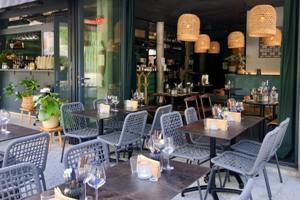 Mumma - Asian Fusion Cuisine, Tapas Style
Mumma is a recent addition to the Chamonix restaurant scene, proving to be hugely popular. You'll be lucky to have the same meal twice here as their menu is ever-changing according to the fresh ingredients available and is always delicious. Mumma is designed with sharing in mind so the menu is tapas style - multiple small dishes to try and savour.
---
---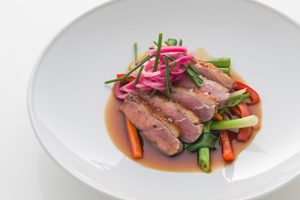 Munchie - A longstanding Chamonix favourite
Munchie has long been popular with residents and visitors as it offers creative yet refined dishes at reasonable prices. Situated on the atmospheric Rue des Moulins, the restaurant has a smart, inviting interior perfect for sociable evenings with friends. In the summer, the street side terrace is a great spot to soak up the town's vibrant ambience.
---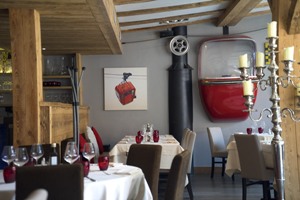 Le Télécabine - French & Regional Cuisine
Le Télécabine is a spacious central restaurant offering quality, classic French cuisine and local specialities. The ambience is smart but with a sense of fun for sophisticated yet relaxed meals. The restaurant boasts a large sunny terrace, ideal for taking in the view of Mont Blanc whilst enjoying your food and wine.
---
Bars, Cafes and Pâtisseries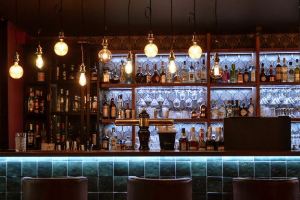 Alibi
This bar is styled with an art-deco lounge theme, transporting you back to the Gatsby era. The creative cocktail menu has some wonderful creations while DJ nights and live music sets provide a modern twist to jolt you back into the 21st century.
---
---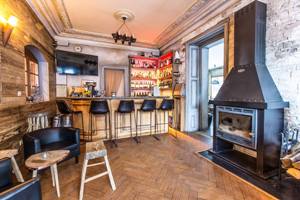 Hotel Eden
Located in the traditional village centre of Les Praz, Hotel Eden is an elegant hotel with a cosy and welcoming bar and lounge area, a perfect stop for an afternoon aperitif. The bar also serves up cheese & charcuterie platters and the outdoor terrace is a beautiful spot at any time of year.
---
Folie Douce Hotel
Since opening in 2018, the Folie Douce has become the heart of the Chamonix apres-ski scene, with 3 restaurants and 3 bars, each with their own individual qualities. The outdoor terrace hosts early evening apres-ski, with fire-pits & food kiosks serving up snacks. The party then moves inside for the famous Folie cabaret show, featuring live artists and aerial performances. For more relaxed, yet decadent drinks, head upstairs to The Janssen Cocktail Bar
---
---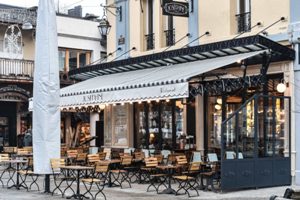 Josephine
Josephine Brasserie brings an element of Parisian Chic to the main pedestrian centre in Chamonix, with its outside heated terrace and striped awnings. The luminous interior is always very inviting and is a wonderful spot for a drink and watch the world go by. Also a Brasserie/Restaurant serving local specialties and seasonal dishes.
---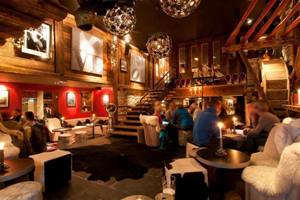 Les Caves
Set on the historic Rue des Moulins, Les Caves has a cosy yet contemporary feel. The vibe here is champagne, chandeliers and cocktails, with a great sushi and luxury snack menu for a bite to eat. At the weekends, the party goes on until late with DJ sets but it is also a lovely venue for an intimate drink, with lots of private corners and booths.
---
---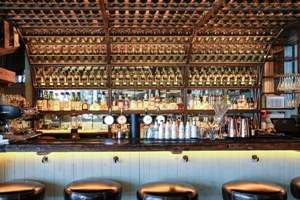 Mess Chamonix
Both a restaurant and bar, Mess has a friendly and relaxed atmosphere and an open-fire kitchen. Its contemporary and lively feel is perfect for either a relaxed drink or a special occasion. The bar has a huge selection of spirits and cocktails as well as quality wines and beers. Plus, it features lots of regional specialties, with one wall of the bar devoted to the local 'elixir,' Chartreuse.
---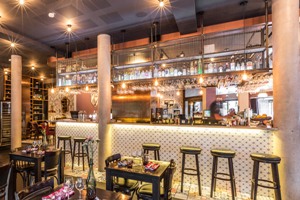 Point Isabelle Bar & Bistro
This relaxed bistro/bar is set in the Hotel Pointe Isabelle, a hotel founded by the great-grandchildren of the pioneering female alpiniste and mountaineer, Isabella Straton, and from whom the hotel takes its name. The bar is located in the central hub of Chamonix, and serves a selection of fine wines, local brews and a hearty, quality menu.
---
---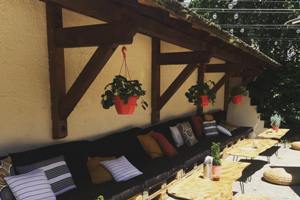 The Shack
(Summer only) An outside beer garden and bar, owned by the neighboring restaurant Mumma with a chilled out, lounge feel. The bar is decked out with fairy lights to make the most ordinary of evenings feel special, and there are plenty of benches, tables and lounge seats to relax. Live music is a regular feature here and Asian-inspired tapas is available for a snack with a twist.
---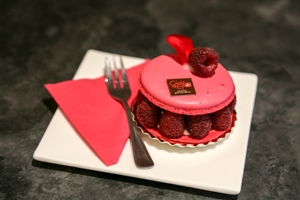 Chalet 4810
At one end of the pedestrian high street, this beautiful patisserie serves up a whole host of sweet treats including delicious pastries, tarts, cakes and their trademark Mont Blanc shaped chocolates. There is a large yet cosy tea room on the first floor to enjoy some of the specialties in house over a steaming cup of tea or hot chocolate.
---
---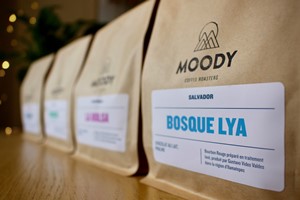 Moody Coffee Roasters Cafe
A small local coffee shop has quickly become a Chamonix institution for its hand roasted coffee and delicious selection of home-baked sweet treats to take-away. It's a hub for coffee enthusiasts and cake lovers alike. The locally roasted coffee is available to buy to make your own brews at home as well.
---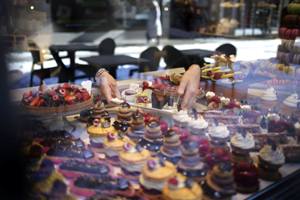 Patisserie Richard
One of the oldest and most famous bakeries in Chamonix, the team at Patisserie Richard still hand-make their wide range of exquisite pastries, tarts, cakes and breads. Their creative patisseries are all unquestionably delicious. The bakery itself is at the heart of Chamonix's pedestrian centre, but you can also enjoy their creations over a cup of tea at their café, Cote Macarons, a little bit further along the main street.